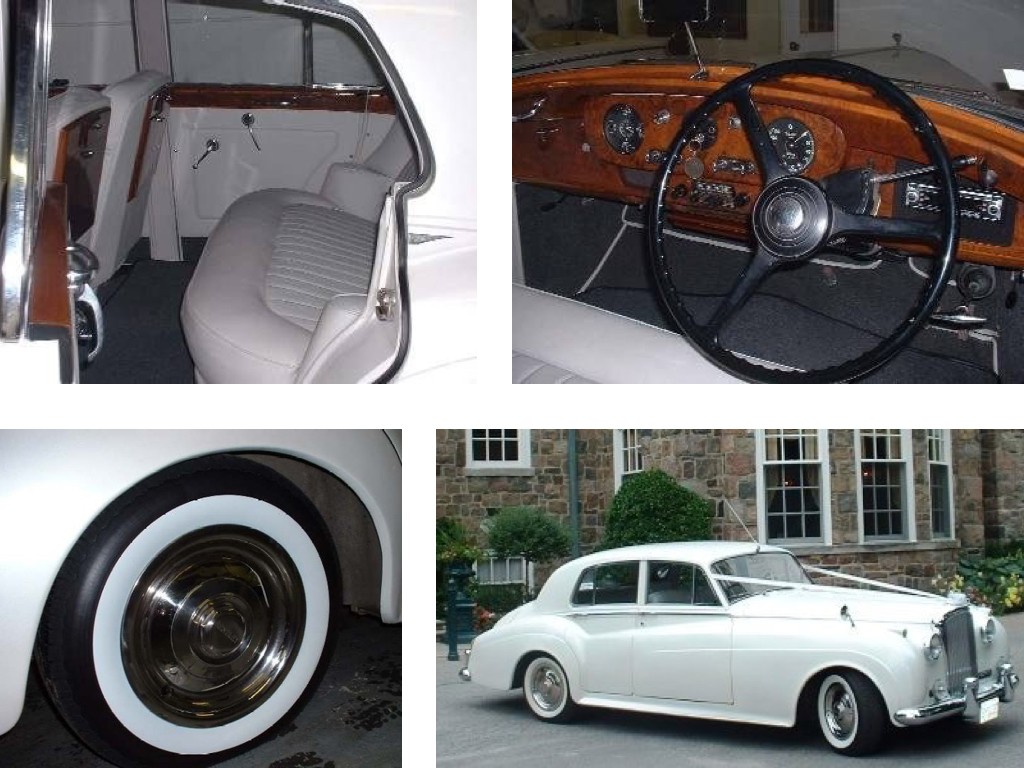 After years of searching, we found this 1957 Bentley Series 1. This model was in production from 1955 – 1959.  The Series 1 was produced with a 4.5 litre inline 6-cylinder engine.  A dream to drive and be driven in, both in it's time and today.
Our 1957 Bentley has been fully reconditioned.  The exterior has been repainted.  The upholstery, carpets and headliner have been restored. The wood trims have been refinished to lustre. It's a 1957, but it looks brand new.
Our Vehicle is equipped with
Oxford White Leatherette upholstery
Mahogany Trays
Stereo CD-Player
Pearl White Exterior
Right hand drive
Seating for up to 4 passengers
I encourage you to see the car for yourself…you won't be disappointed.